Back to news
Phasecraft receives two research grants as part of the Commercialising Quantum Technologies Challenge at UK Research and Innovation
02.08.22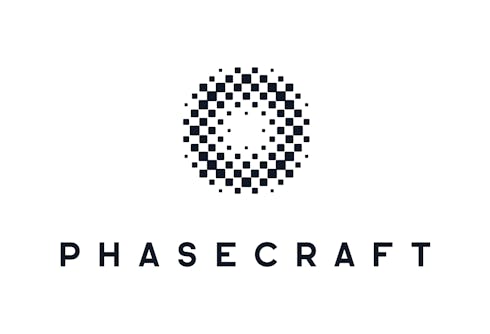 We are delighted to announce today that we have jointly received two research grants from UK Research and Innovation (UKRI), as part of the Commercialising Quantum Technologies Challenge delivered by Innovate UK.
In collaboration with BT and Rigetti, we will lead a grant-funded project focused on the development of near-term quantum computing for solving hard optimisation problems and constraint satisfaction problems. Computational problems in an array of fields including network design, electronic design automation, logistics, and scheduling are characterised by needing to find a solution among exponentially many potential solutions. Such problems are, therefore, exceptionally challenging, yet their applications and commercial potential are vast.
"Phasecraft's goal is to significantly reduce the timescale for quantum advantage in several critical areas," says our co-founder, Ashley Montanaro. "We're excited to be working with world experts on telecommunications networks at BT, and extending our ongoing partnership with Rigetti, to apply quantum algorithms to optimisation problems. This project will build on our expertise in key underlying technologies, enabling us to determine whether near-term quantum computing could outperform classical methods in this application domain."
The second grant we have been awarded supports the development of near-term quantum computing to simulate currently intractable problems in materials modelling for photovoltaics. In collaboration with UCL and Oxford PV – a leading company pioneering the commercialisation of perovskite photovoltaics – this award will enable the development of a modelling capability that is tailored to the real-world needs of the photovoltaics industry.
"Phasecraft has already proven that quantum computers have the potential to revolutionise materials modelling, even before fully scalable, fault-tolerant quantum computers become available," says our co-founder Toby Cubitt. "The results we have obtained for battery materials are hugely encouraging and show how our work can really make the difference in critically important areas. We know that photovoltaics has a crucial role to play in the transition to green energy, and we are hugely excited to be the ones making quantum computing part of the green revolution."
Phasecraft's team brings together many of the world's leading quantum scientists and engineers, partnering with the world's leading developers of quantum hardware. The team's research has led to fundamental breakthroughs in quantum science, and Phasecraft is the market leader in quantum IP.